3D holographic visuals of virtually any size
Take immersive brand experiences to the next level with our scalable 3D holographic solution, HYPERVSN Wall
HYPERVSN Wall is an all-in-one solution which allows users to manage and display large-scale 3D holographic visuals that appear to be floating in mid-air. These visuals can be virtually of any size.
Stand out from commercial clutter and increase audience engagement with mesmerizing 3D content. Use the HYPERVSN Wall to create high-quality brand experiences at any event, retail or corporate environment. HYPERVSN Wall revolutionizes conventional brand communication and digital signage with large-scale disruptive 3D solutions.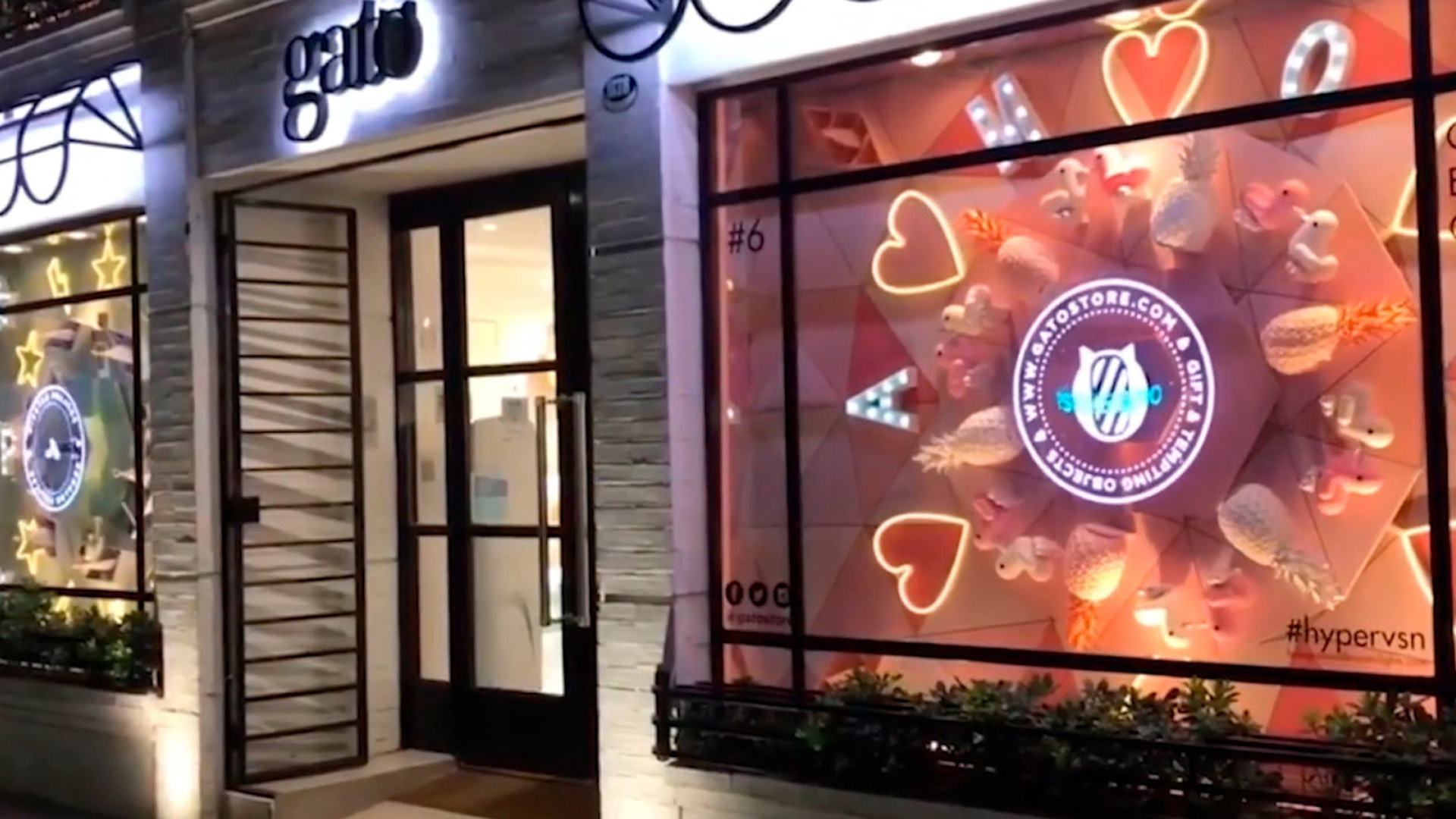 How does HYPERVSN Wall work?
HYPERVSN Walls are composed of multiple Solo devices synced via proprietary HYPERVSN software to create holographic visuals of any size – from 40" and above.
How can you benefit from HYPERVSN at your event or marketing campaign?
Increase footfall
Increase dwell time
Boost audience engagement
Create highly immersive viewer experiences
Capture attention in cluttered advertising environments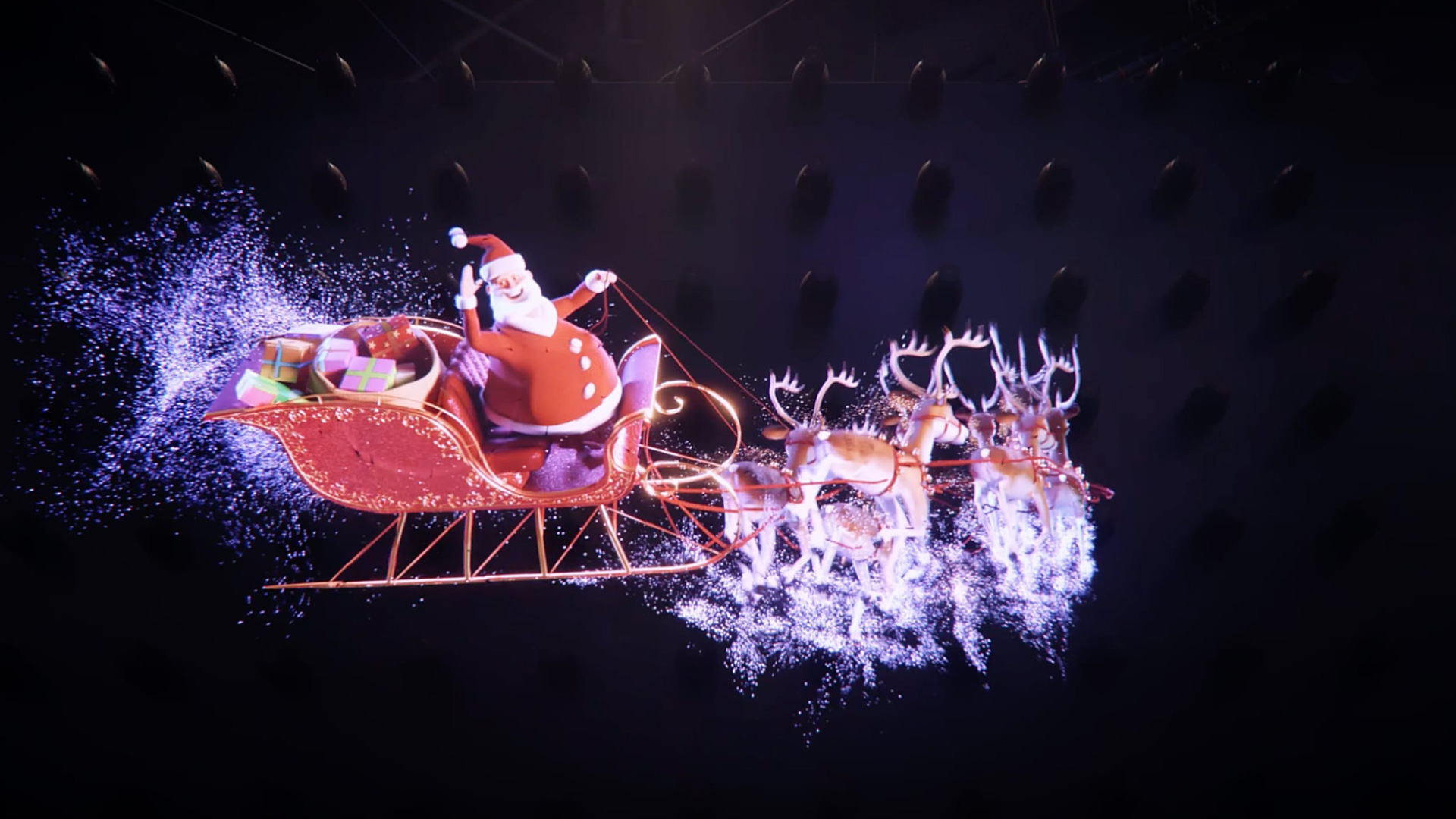 HYPERVSN Wall Configuration
Trade show booth
Capitalize on your booth investment with HYPERVSN Wall

HYPERVSN Wall is perfect for any industry event. Showcase your products in immersive 3D holograms and enjoy an increase in your booth attendance.
Seasonal decoration
Holiday sale?

Spread the holiday cheer and complement your marketing efforts in a meaningful way while decorating your lobby, window display or temporary space at a shopping center with 3D holograms.
Window display
Boost retail sales with HYPERVSN

According to market intelligence data, window displays influence 24% of purchase decisions. Think outside the box and begin using holograms to release new products or promote items on sale.
Product activation
Showcase your product in a beautiful way

HYPERVSN holograms are great at telling a story through 3D animations that are worth a thousand words. Rent HYPERVSN holograms and we will help you come up with an efficient and memorable activation featuring your new or existing product.
HYPERVSN Wall Event Rental Package
Yoongli's experienced events team is committed to delivering turnkey solutions that account for every little detail in order to achieve a successful HYPERVSN implementation and execution, from logistics and installations to custom 3D content creation services, Yoongli will live up to the expectations.
HYPERVSN hardware to create a wall of the desired size
Placement advice to achieve the best possible results
Shipping to and from event
Onsite installation and setup by an authorized HYPERVSN partner
Onsite support during event dates
Custom content available upon request
Contact Us to rent HYPERVSN Wall or request more information