Revamp your in-store shopping experience with 3D holography.
The 3D Catalog opens up the door to a new form of engagement between brands and customers with a gesture controlled holographic product range in an all-in-one solution. This solution is ideal for product activations and promotions rollout.
Add rich interactivity into your sales mix
Showcase your product as HD holograms
Let customers choose and control the holographic products on display
Generate foot traffic from curious customers
Create strong emotional connections between brand and client
Virtual agent rental package includes: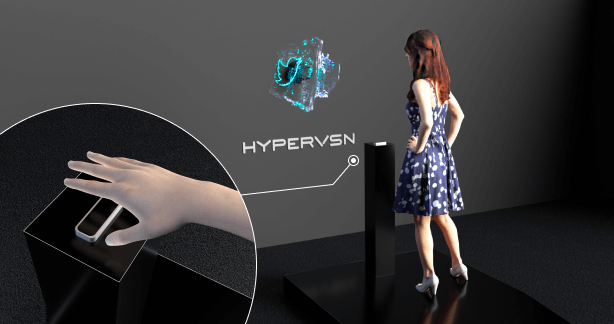 HARDWARE
HYPERVSN unit(s), motion sensor and propietary catalog software.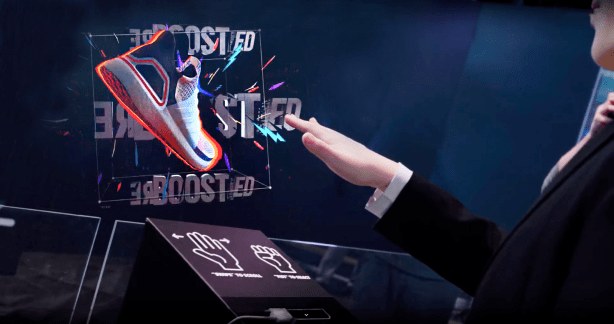 CONTENT
Up to 5 3D animations of your products. Custom packages available upon request.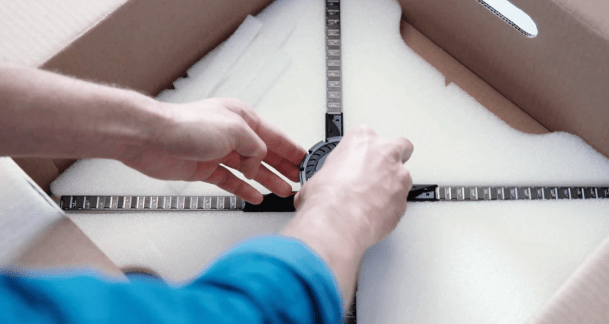 SUPPORT
Installation and onsite support during event dates.
Contact us to rent a HYPERVSN 3D Catalog or request more information